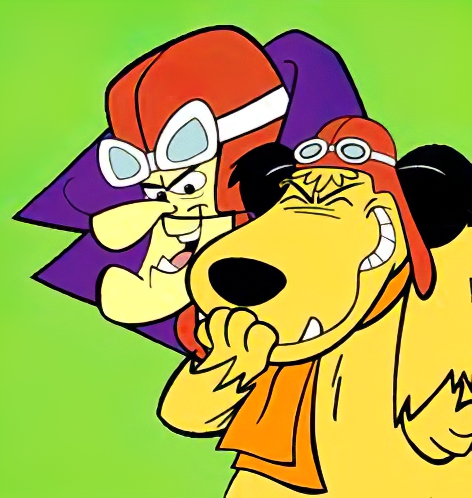 Content Count

85

Joined

Last visited
Community Reputation
4
Neutre
About themaster1
Rank

Rang 1
Recent Profile Visitors
The recent visitors block is disabled and is not being shown to other users.
Il n'y est pas allé de main morte le copain ! Il a payé sa part le "copain" ?

tiens voilà des photos pour illustrer mon propos:

J'ai remplacé la colonne et le bras récemment donc pas de jeu et j'ai viré les deux rondelles toutes fines en cuivre il me semble (elles étaient en miettes quand je les ai enlevées! ) j'en ai mis deux plus grosses en laiton, nickel pour l'instant

j'ai eu des soucis au niveau du "sert potence" récemment et je l'ai démonté entièrement et pu analyser ses faiblesses: en gros le guidon tient avec les deux petite vis sur le coté (c'est du M4 en 25mm, plus petit tu meurt.... lol ), la troisième (une M5 en 30mm) c'est pour décorer. Pensez-vous qu'il y ait une quatrième vis, quatre coins...4 vis non ? Wallou. J'ai cassé une M4 et j'en ai racheté en acier 12.9. Ensuite il y a l'entretoise (un bout de plastique de 1mm d'épaisseur...) qui vient serrer le tube avec deux petits trous qui s'insèrent dans les deux vis M4; ça donne une idée de la chi

Si quelqu'un s'y connait en impression 3D je veux bien des conseils !

je ne connais pas ce modèle mais il doit y avoir des vis dessous la fourche soit elles sont desserrées soit cassés. A mon avis tu es bon pour démonter la roue avant et inspecter

J'ai trouvé un bon produit je pense: Plasti dip transparent: https://www.plastidip.fr/produit/plasti-dip-transparent-mat-en-aerosol-400-ml/ test (version noire)

C'est exactement ça qu'il me faut mais pour le "dispay eye 3" de minimotors

Bon eh bien je me suis débrouillé finalement..

Bonjour je souhaite recâbler (mettre des prises rapides ou alors soudures étain + gaines thermo) . Je souhaite notamment savoir quelles précautions prendre pour ne pas mettre le feu partout.L'ancien proprio avait mis une prise rapide mais mal faite à mon goût (pas étanche etc..) En l'état actuel j'ai déconnecté le câble de l'odomètre, les fils sont déjà coupés et isolés avec du scotch (fil par fil) J'ai peu de notions en electricité c'est surtout que j'ai peur qu'il y ait du jus qui passe malgré tout Merci de m'éclairer rapidement

Fais-nous un retour quand tu sauras la cause.. là ça fait peur. A part la batterie je ne vois pas

Si ça t'intéresses je vends la mienne. J'ai juste à réparer les vis sous la colonne, j'ai reçu une nouvelle colonne et bras. après elle tourne comme une horloge. amortisseur de direction, freins semi hydro zoom etc..

moi j'ai mis des vis plus longue pour fermer le capot à l'avant du deck sinon elles ont tendance à se desserrer rapidement

Je me posais exactement la même question sachant que j'ai eu 2 SW4 avant la 5 et qu'elles ont toutes vu de la flotte. J'ai jamais eu ce pb.