Content Count

72

Joined

Last visited

Days Won

1
Community Reputation
40
Excellent
About Mobilityurban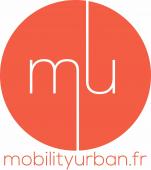 Rank

Rang 1

Birthday

10/14/2012
Recent Profile Visitors
The recent visitors block is disabled and is not being shown to other users.
Sinon une façon simple, c'est de parler de sonnette dans un post qui s'appelle sonnette, de Ninebot Z dans les posts Ninebot Z etc....

1

Si j'étais toi je prends de suite une autre assurance. D'abord parceque ça n'a rien a voir avec une moto qui elle est homologuée pour la route. et ensuite parce'quil vient de te dire que tu ne sera jamais assuré puisque ta machine dépasse es 25 par construction. ça fait cher la non assurance. Il en existe des contrat spécifique au roue et trott, mais visiblement pas chez eux.

Tu peux passer au magasin a Paris 14 - 11 rue Léopold Robert

Ce n'est pas tant la vitesse qui est importante que le couple d'accélération et la capacité a pouvoir garder cette vitesse en côte. pour pouvoir grimper des côtes à 25, les technologies actuelles de moteurs sont telles, qu'ils faut des modèles qui peuvent atteindre des vitesses plus haute sur du plat. pour autant pas besoin non plus d'atteindre les 60! Quand ceux qui travaillent sur la loi utiliseront au quotidien toute l'année des trott et des roues ils en auront une vue différente. Les asso d'usagers sont importantes !

Les pads seront sans le logo Kingsong nouvelle stratégie de la marque, et effectivement il y a un petit logo sur le dessus, et pas de motif pour les pedales

a priori ce n'est pas un problème de CE et elles devraient bien partir la semaine prochaine pour livraison 1 ou2ieme semaine de juin. il ne reste plus qu'à espérer que pas de grêve de contrôle aérien ou autre blague de ce genre. c'est plutôt rassurant,non qu'ils poussent les tests. il faut mieux des défauts identifiés et corrigés avant la livraison même si ça induit des retards que par des beta testeurs involontaires. non?

Les livraisons sont actuellement planifiées pour la première et deuxième semaine de juin. On croise les doigts et celle ci vous l'aviez vu ? KS18Lvidéo.mp4

la roue est ajouré, vous avez remarqué ? c'est une première. Non sur la KS18S c'est déjà le cas

Hello, alors même si BigRobot (l'importateur officiel de Ninebot) n'est plus. Un autre importateur européen a repris le flambeau. Il y aura donc bien des ninebot Z en France avec SAV Europe. Quand à la date de sortie ...tous le monde est à l'affut.

Ce n'est pas du tout les habitudes des kingsong au contraire, qui est parmi les usines les plus sérieuses. Elle a même un système de management de conception/production certifiée au normes internationale ISO9001. Même si ça ne fait pas tout, c'est déjà beaucoup. il est même rassurant qu'ils préfèrent prendre un peu de retard pour livrer de bonnes roues. Livraison entre fin mai et mi juin confirmée

A l'heure ou les partisans d'un usage piéton semble avoir pris une longueur d'avance, (dernière mise à jour du site https://www.service-public.fr/particuliers/vosdroits/F308) voici les résultats de la consultation de janvier document de synthèse: règlementation-vleu-VBB 2018.pdf ou sur notre site: https://www.mobilityurban.fr/blog/actualites-mobilityurban/consultation-des-wheelers-et-electrotteurs.html Si vous pensez pouvoir nous aider à faire avancer le sujet, n'hésitez pas à nous contacter.

J'ai encore une bonne nouvelle il y a des inserts femelles dans la coque pour venir fixer un garde de boue de votre fabrication ou l'un qui va être proposé par KS directement en accessoire.

Pour ce qui est de la taille de la KS18L Une Msuper fait 48 cm (avant arrière) Une KS16S fait 46 cm La KS18L va faire 49,5 cm ce qui permet de rentrer dans un casier En terme de hauteur : avec la poignée on va être sur quelque chose de très proche à la Tesla en sachant que cette dernière et 1 cm plus haute qu'une MSuper 3 ''l'effet poignée arrondie'' Ca qui rend la KS18L dans le tempo de la Msuper 3 en terme de taille

Qui c'est on sera peut être à Nantes d'ici fin Avril et l'arrivée de la KS18L !

Effectivement promo encore valable avec un casque urbanled offert en prime. Nantes? Aucun problème, on livre partout en Europe gratuitement. mdr.