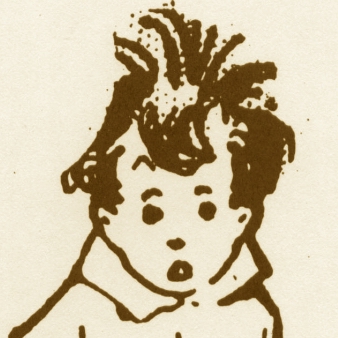 Content Count

83

Joined

Last visited
Community Reputation
58
Excellent
About little_nemo
Rank

Rang 1
Recent Profile Visitors
The recent visitors block is disabled and is not being shown to other users.
@Techos78 https://youtu.be/86LHfrcoXPE?t=296

IP raiting(body) IPX5 IP Raiting (battaries) IPX7 https://eucsale.com/euc-transport/inmotion/inmotion-v12.html

@Techos78 C'est plus solide qu'on ne le pense, à condition d'imprimer proprement : Moi je suis très surpris au contraire de la résistance des objets imprimés. Et pour ce qui de la biodégrabilité du PLA, il faut attaquer ce dernier en usine pour y arriver... Je te mets au défi de le dégrader dans ton jardin. D'ailleurs je me suis fait un porte-savon qui en PLA qui supporte très bien l'humidité permanente et le savon baveux... Son ennemi ce serait plutôt le soleil derrière un pare-brise (60° et plus)...

1

😪 Pauvre V10 qui n'aura plus droit au canapé douillet... Monde cruel...

Si c'est debout sur la selle, ça peut le faire....🤣🤣

Amis monorouleurs débutants, d'abord bienvenue dans ce monde particulier. Sachez qu'il y a un moyen efficace de préparer le terrain en attendant que votre roue soit livrée. Il y deux choses à apprendre à gérer avec une roue, son poids/taille, sa puissance d'une part et le fait de tenir en équilibre sur une zone ridiculement étroite. Ce deuxième point peut tranquillement être préparé dans votre salon, chambre, couloir... avec un plateau d'équilibre (de PROPRIOCEPTION pour faire savant). Une fois que serez capables de tenir en équilibre sur un ou deux pieds sur ce truc, vous aurez

J'ai eu une fois où ma V5F est devenue folle comme saoule... impossible à piloter... J'ai étalonné la roue dans la rue, je suis reparti mollo, pas trop rassuré puis progressivement j'ai constaté que tout étai nickel... J'ai 6000 km avec mes 2 V5F, j'ai une totale confiance dans ces roues, à condition de respecter les règles de prudence et de vitesses adaptées aux circonstances...

Au cas où : refaire l'étalonnage de la roue : https://www.inmotion-france.fr/index.php?controller=attachment&id_attachment=15

Tu veux lui foutre les boules, hé, hein ? 😀

@Tank Si c'est au prix d'un tel porte à faux, moi je m'en passe d'accélérer fort, de cette façon. Je gère mes accélérations et freinages avec le bassin, pas avec les épaules...

@Techos78 Moi, il me choquerai presque en tant qu'exemple à ne pas reproduire si on ne veut pas freiner avec les gencives...

Il y a plein de trottinettes suspendues dont la derniere Inmotion presentée en meme temps que la V11. Pourquoi pas des 16 et 14 pouces dans ce cas ?

@Techos78 J'ose espérer que leurs algos tiendront compte de ce déséquilibre pour présenter un comportement neutre au niveau des pédales...

Dans la vidéo poisson d' avril du CEO Inmotion, il indique que l'upgrade des V8 est déjà fait > V8F mais curieusement il indique un upgrade de la série V5. C'est du lard ou du cochon ?